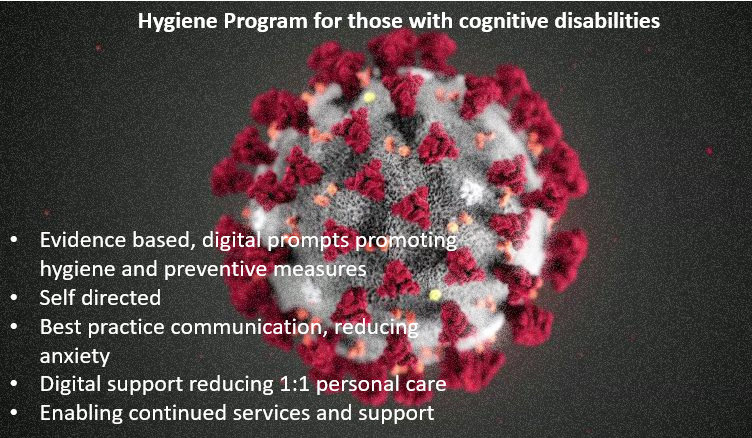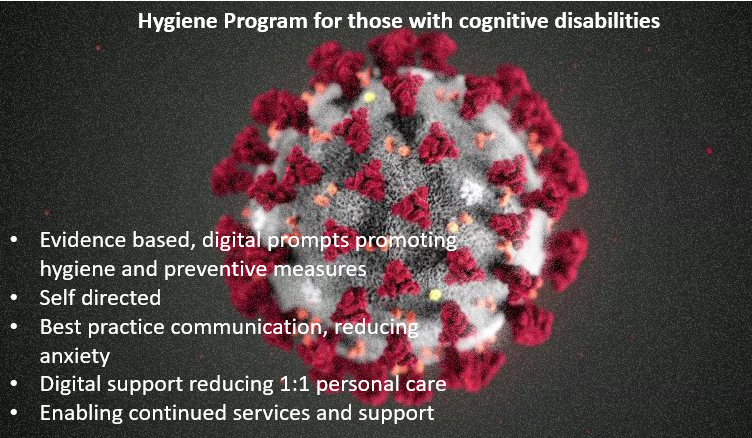 Best practice hygiene program for individuals with cognitive related disabilities
With Covid-19, those with disabilities are at higher risk, as they may require daily support in completing everyday tasks or self-care activities, therefore, making it more difficult to isolate. On the same note, when looking at residential services there is a high foothold of staff and clients which can be difficult to manage if there was an outbreak and is further exacerbated if the clients have underlining health difficulties.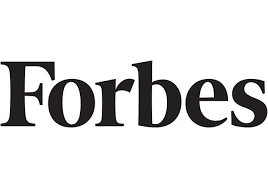 In addition, Andrew Pulrang in a recent article in Forbes further recognises how this may impact on a person's level of independence, as the reliance on care staff or professionals to support an individual in their daily life may be interrupted with staff getting sick or the risk of their work may mean they stay at home, therefore, questioning the person's ability to live at home.
From our work supporting service providers and delivering functional life and employment programs, our educational team developed best practice Hygiene content specifically for those with cognitive related disabilities to understand and implement WHO guidelines and government policies, related to Covid-19.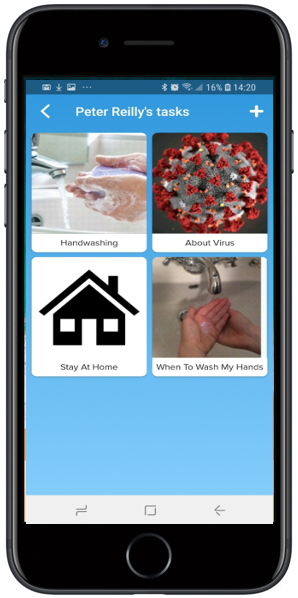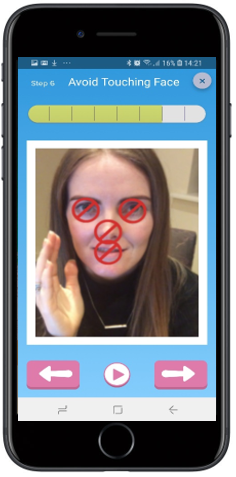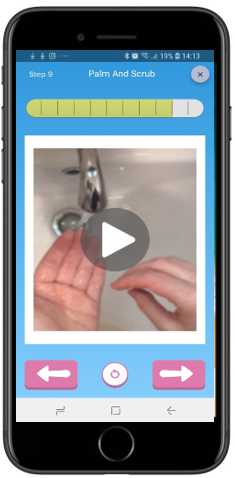 Avail Support's Hygiene Standard program is directly for those with cognitive related difficulties including those with Autism and Intellectual Disabilities,  offered via service providers. This will be available to our existing customers and new organizations who see the need to implement a Hygiene Standard program for the individuals they support.
Those with limited understanding may be at higher risk, may have limited hygiene skills and require direct 1:1 support from a number of support staff, all increasing the risk.
Understanding this group and meeting the immediate need, the program is:
In a manner that is personalized to their ability
Delivered using best practice guidelines (ABA), on a HIPAA compliant platform
In line with national hygiene standards and preventive measures
Provides an understanding of the situation to reduce anxiety
Equips the service providers with a proactive program they can easily implement and cost-effective
Enables services to continue while in lockdown/reduce 1:1 support.
The content is created by a team of educational and ABA professionals, which includes:
About the Virus: providing an understanding and rules for good hygiene
Hand washing: video modelling and simple instructions on handwashing
When to wash my hands: Identify 5 scenarios when you should wash your hands
Staying at home: example of social distancing/ lockdown/isolation
The content is more advance and engaging then a Social Story and is developed for 15+ age group, there are no cartoon figures and mostly real-life digital prompts (video, text, audio, picture) which are in line with our users' needs, learning style and appropriate to their age and ability.
For new agencies who would like to explore a package, we can deliver remote training for staff, implementation of the Hygiene program for their service users, support in completing assessments to note Hygiene competency and reports to demonstrate efficiency.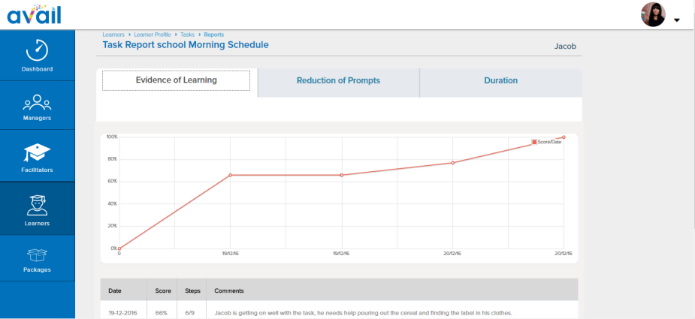 In addition, with the package you have access to independent living and employment content, with the option to create both additional organizational content and personalized content.
If you would like to explore a package or have any questions, please feel free to contact us here or email info@availsupport.com.
About Avail Support
Avail Support is a multi-award-winning global health tech company; which delivers evidence based digital programmes based on principles of Applied Behaviour Analysis to those with cognitive related disabilities such as Autism, Learning Disabilities, Intellectual Disabilities and Brain Injury.
Since launching in 2017 it has gone on to support educational, employment and independent living organisations across its global customer base, delivering over 1000's of evidence based digital prompts.