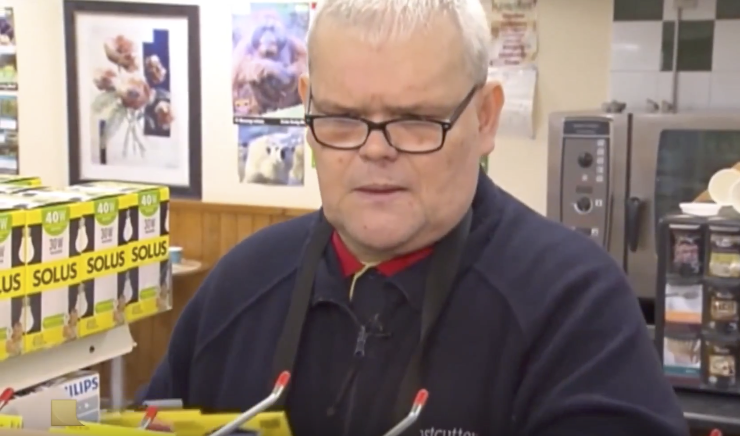 [av_one_full first min_height=" vertical_alignment=" space=" custom_margin=" margin='0px' padding='0px' border=" border_color=" radius='0px' background_color=" src=" background_position='top left' background_repeat='no-repeat' animation=" mobile_display="]
[av_heading heading='Thank you for your interest in our webinar Independent Living – Using an innovative, outcome driven system' tag='h1′ style='blockquote modern-quote modern-centered' size='50' subheading_active='subheading_below' subheading_size='20' padding='10' color=" custom_font='#ffffff']
Simply fill out the form to secure your place – and we'll send you the joining instructions.
[/av_heading]
[/av_one_full][av_one_fourth first min_height=" vertical_alignment=" space=" custom_margin=" margin='0px' padding='0px' border=" border_color=" radius='0px' background_color=" src=" background_position='top left' background_repeat='no-repeat' animation=" mobile_display="][/av_one_fourth]
[av_one_half min_height=" vertical_alignment=" space=" custom_margin=" margin='0px' padding='0px' border=" border_color=" radius='0px' background_color=" src=" background_position='top left' background_repeat='no-repeat' animation=" mobile_display="]
[av_image src='https://avail®.oxfordagency.co.uk/wp-content/uploads/separator.jpg' attachment='6945′ attachment_size='full' align='center' styling='no-styling' hover=" link=" target=" caption=" font_size=" appearance=" overlay_opacity='0.4′ overlay_color='#000000′ overlay_text_color='#ffffff' animation='no-animation'][/av_image]
[/av_one_half]
[av_one_fourth min_height=" vertical_alignment=" space=" custom_margin=" margin='0px' padding='0px' border=" border_color=" radius='0px' background_color=" src=" background_position='top left' background_repeat='no-repeat' animation=" mobile_display="][/av_one_fourth]
[av_one_fourth first min_height=" vertical_alignment=" space=" custom_margin=" margin='0px' padding='0px' border=" border_color=" radius='0px' background_color=" src=" background_position='top left' background_repeat='no-repeat' animation=" mobile_display="][/av_one_fourth]
[av_one_half min_height=" vertical_alignment=" space=" custom_margin=" margin='0px' padding='0px' border=" border_color=" radius='0px' background_color=" src=" background_position='top left' background_repeat='no-repeat' animation=" mobile_display="]
[av_contact email='stephanie.collins@availsupport.com' title=" button='Book my place' on_send=" sent='Your message has been sent!' subject=" autorespond=" captcha=" hide_labels='aviaTBhide_labels' form_align=" color="]
[av_contact_field label='Name' type='text' options=" check='is_empty' width='element_half' multi_select=" av_contact_preselect="][/av_contact_field]
[av_contact_field label='E-Mail' type='text' options=" check='is_email' width='element_half' multi_select=" av_contact_preselect="][/av_contact_field]
[av_contact_field label='Organisation' type='text' options=" check=" width='element_half' multi_select=" av_contact_preselect="][/av_contact_field]
[av_contact_field label='Webinar choice' type='select' options='23 Apr 11.15am' check=" width='element_fourth' multi_select=" av_contact_preselect="][/av_contact_field]
[/av_contact]
[av_heading heading='The Webinar Starts In…' tag='h2′ style='blockquote modern-quote modern-centered' size=" subheading_active='subheading_above' subheading_size='20' padding='10' color=" custom_font="]
Register today
[/av_heading]
[av_countdown date='04 / 23 / 2018′ hour='11' minute='15' min='1′ max='5′ align='av-align-center' size=" style='av-colored-style']
[/av_one_half]
[av_one_fourth min_height=" vertical_alignment=" space=" custom_margin=" margin='0px' padding='0px' border=" border_color=" radius='0px' background_color=" src=" background_position='top left' background_repeat='no-repeat' animation=" mobile_display="][/av_one_fourth]
[av_section min_height='75' min_height_px='500px' padding='large' shadow='no-border-styling' bottom_border='no-border-styling' bottom_border_diagonal_color='#333333′ bottom_border_diagonal_direction=" bottom_border_style=" id=" color='main_color' custom_bg=" src=" attachment=" attachment_size=" attach='scroll' position='bottom center' repeat='stretch' video=" video_ratio='16:9′ overlay_opacity='0.5′ overlay_color=" overlay_pattern=" overlay_custom_pattern="]
[av_one_full first min_height='av-equal-height-column' vertical_alignment='av-align-middle' space=" margin='0px' margin_sync='true' padding='0px' padding_sync='true' border=" border_color=" radius='0px' radius_sync='true' background_color=" src=" attachment=" attachment_size=" background_position='top left' background_repeat='no-repeat' animation='fade-in' mobile_display="]
[av_heading heading='How the avail®™ technology is transforming Independent Living' tag='h1′ style='blockquote modern-quote' size='35' subheading_active=" subheading_size='15' padding='10' color=" custom_font='#ffffff'][/av_heading]
[av_image src='https://avail®.oxfordagency.co.uk/wp-content/uploads/separator.jpg' attachment='6945′ attachment_size='full' align='left' styling='no-styling' hover=" link=" target=" caption=" font_size=" appearance=" overlay_opacity='0.4′ overlay_color='#000000′ overlay_text_color='#ffffff' animation='no-animation'][/av_image]
[av_hr class='invisible' height='10' shadow='no-shadow' position='center' custom_border='av-border-thin' custom_width='50px' custom_border_color=" custom_margin_top='30px' custom_margin_bottom='30px' icon_select='yes' custom_icon_color=" icon='ue808′ font='entypo-fontello']
[av_textblock size=" font_color=" color='#ffffff']
Overview of session
Lisa Marie Clinton, the founder of the avail®™ solution, will be sharing her experiences from many years of working with Learning Disabilities in both a family and Service provider context. We'll be illustrating working examples and case studies of how prompts delivered on a smartphone or tablet is improving and innovating working practices for Service Providers and models for individuals with disabilities.
Don't miss this opportunity to explore how avail®™ can support independent living for individuals with disability.
You'll learn:
Understand the benefits of built-in task analysis as an evidence-skills based strategy
How to easily create engaging step-by-step multimedia instructions verses paper based prompts
Reduce prompts to ensure independence is maximised
How to reduce your paperwork using real-time technology!
Gain an insight to all of this and more within our 45minutes session, afterwards you will have an opportunity to asks questions and to explore how avail®™ can help your service.
Please free feel to contact us in advance if you would like more information – email us at: stephanie.collins@availsupport.com or give us a call on: 0117 373 6204
[/av_textblock]
[/av_one_full][/av_section]