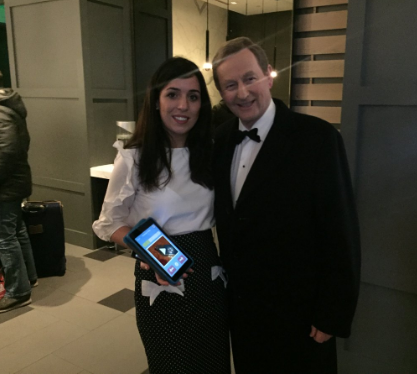 by Lisa Marie Clinton, Founder of avail®
Exciting times ahead at avail® HQ! I was fortunate enough to be invited to the beautiful city of Philadelphia for some exploratory meetings with leading service providers in the area of Autism, Down Syndrome and various other disabilities.  We were fortunate enough to be invited by the SmartInvest Ventures team, who had facilitated introductions to a number of US companies.  Not only was it a fantastic opportunity, but it was a great way to learn from some of the global leaders in services that ranged from education  to day services, right through to employment services and independent living. Because at avail® we use elements of Applied Behaviour Analysis (ABA) that originated in the US, I believed that they would indeed see the merit in the research and data analysis management tools that is incorporated into our solution.
Preparing to meet a large organisation that serves as many as 12,000 people can certainly be a daunting experience! So many questions ran through my mind – would their needs be the same and would those with disabilities face the same challenges as at home in Ireland?  Did service providers assess and provide support in the same way?  I'm happy to report the answer was YES and with our data and research into interventions and programmes, services could see that avail® enhanced and facilitated service delivery and the outcomes they wanted to achieve. Not only was this applicable to organisations but it was also highly relevant on a government level – the Personnel Improvement Center creates support based on the level of an individuals' ability, and confirmed that our levels of service where adequate for their needs.  
On the whole, feedback was extremely positive. It was great to see avail® autism support get the recognition as a cost effective way to help in the transition from full time personnel providing prompts to a gradual fading into a more discrete way of assisting an adult to be successful at work and in life. At the end of our meetings the only question remaining: How do we move forward together?
Irish American Business Chamber Network (IABCN) through Kevin Kent. He invited me to join the IABCN and walk with their group in the parade which takes place the Sunday before March 17th. I jumped at the chance, and was honoured to represent Ireland and of course, avail®.  
(continues below)

avail® is different from other platforms that teach visually. We go beyond being simply an app and offer a complete educational platform that continually assesses learning and creates a library of content for the end user. That's really what sets us apart– we often think of tech as serving the organisation first and the individual secondly, but we have created a learning platform that is tailored to and ultimately controlled by the user and that is definitely a first!  I was honoured to present our story, mission and impact to the disabilities services in Philadelphia, and excited to be creating a lifetime of independence for many more individuals and their families. We are proud to report that avail® team are currently working with 2 service providers to complete trials during the summer who will hopefully roll out the avail® autism support programme within their organisations.
We will keep you updated on these exciting developments, if you would like to know more or want to talk to a member of our team feel free to contact us