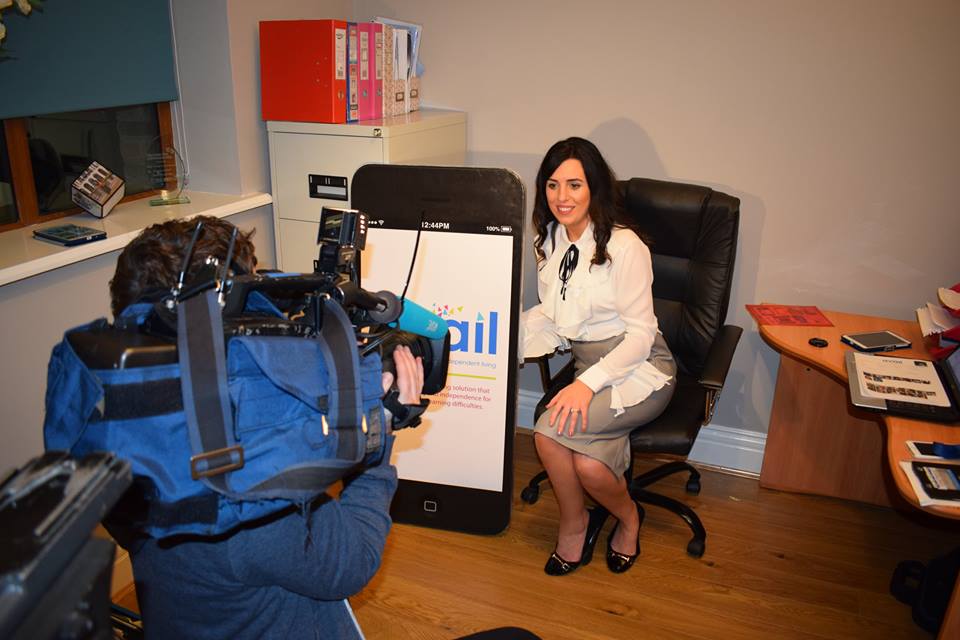 [av_heading heading='Nationwide comes to Monaghan' tag='h3′ style=" size=" subheading_active=" subheading_size='15' padding='10' color=" custom_font="][/av_heading]
[av_textblock size=" font_color=" color="]
This is a big week at avail® as we are featured on RTE's Nationwide programme! I met with the presenter to talk about the journey as a social entrepreneur and how avail® came into being. I was thrilled to tell my story; it really is an ongoing journey, one that I couldn't have taken without the help of many people that I met along the way.
Where it all began…
The idea for avail® came to me from my work with a very special little boy called Liam. Although Liam is sadly no longer with us, he was a key part in the story of avail® and I like to think of it as his little legacy for helping other little boys and girls like him. Seeing Liam make great progress with the use of Applied Behaviour Analysis (ABA), and watching how well he responded to an iPad, led me to the development of avail® as a preferred method of learning compared to redundant and time consuming techniques such as laminated cards.
On Nationwide, you'll get to meet Jacob, a boy with Autism from Carrickmacross, (Co. Monaghan) who had difficulty going shopping with his mother. avail® helps Jacob to understand the steps involved in a typical trip to the supermarket via digital social storytelling. He also is using it to help him get dressed independently for school and as a coping tool when he gets upset.
(left: a smiling Jacob at play)
here to see what he thought of the day.
(right: Oscar being filmed by the Nationwide crew – brushing his teeth has become a manageable daily task with the help of avail®)
Lastly, we will get to see avail® in action in the workplace! We'll meet a longtime Costcutter employee Kevin, who is supported by Cavan and Monaghan Employability Services. Kevin has successfully used avail® to upskill and learn new duties – including getting to grips with using a pricing gun in the space of a week. It really is wonderful seeing people from my community benefitting from avail® in their daily life.
Looking ahead
My wish for avail® in 2017 and beyond is to break down the ceiling that prevents children and adults with disability from accessing and achieving the same goals as everybody else in society. We have raised the bar and witnessed the life-changing impact that technology can have on individual lives. Please watch out for an exciting announcement, coming soon!
 Rob Reilly.
Don't forget to follow us on social media! Find us on ®support">Twitter and join the conversation using #avail®independence. Watch out for more avail® stories coming soon to our Youtube channel 
[/av_textblock]
[av_layout_row border=" min_height_percent=" min_height='0′ color='main_color' mobile='av-flex-cells' id="]
[av_cell_one_half first][/av_cell_one_half] [av_cell_one_half][/av_cell_one_half]
[/av_layout_row]