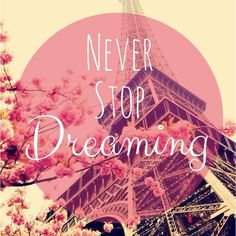 [av_section min_height='25' min_height_px='500px' padding='large' shadow='no-border-styling' bottom_border='no-border-styling' bottom_border_diagonal_color='#333333′ bottom_border_diagonal_direction=" bottom_border_style=" id=" color='main_color' custom_bg='#c5d33c' src='http://availsupport.com/wp-content/uploads/2016/10/IMG_5975.jpg' attachment='7009′ attachment_size='full' attach='scroll' position='bottom center' repeat='stretch' video=" video_ratio='16:9′ overlay_enable='aviaTBoverlay_enable' overlay_opacity='0.7′ overlay_color='#2ec0e6′ overlay_pattern='custom' overlay_custom_pattern="]
[av_one_full first min_height='av-equal-height-column' vertical_alignment='av-align-middle' space=" margin='0px' margin_sync='true' padding='0px' padding_sync='true' border=" border_color=" radius='0px' radius_sync='true' background_color=" src=" attachment=" attachment_size=" background_position='top left' background_repeat='no-repeat' animation='fade-in' mobile_display="]
[av_heading tag='h1′ padding='10' heading='Dreams to Reality' color='custom-color-heading' style='blockquote modern-quote modern-centered' custom_font='#ffffff' size='35' subheading_active=" subheading_size='15' custom_class="][/av_heading]
[/av_one_full]
[/av_section]
[av_section min_height=" min_height_px='500px' padding='default' shadow='no-shadow' bottom_border='no-border-styling' bottom_border_diagonal_color='#333333′ bottom_border_diagonal_direction='scroll' bottom_border_style='scroll' scroll_down=" id=" color='main_color' custom_bg=" src=" attach='scroll' position='top left' repeat='no-repeat' video=" video_ratio='16:9′ video_mobile_disabled=" overlay_enable=" overlay_opacity='0.5′ overlay_color=" overlay_pattern=" overlay_custom_pattern="]
[av_textblock size=" font_color=" color="]
Question and dream: "How can l help a person with a disability be independent?"
This is a question parents asks themselves when they explore education, additional supports, day services etc. As professionals we are always looking for the best teaching methods in supporting the people we work with to achieve their full potential.
This is where I began to dream, "How can I do more, god with everyone using technology, we must be able to do more for people with disabilities"!
A day dream believer some might say, and they probably wouldn't be far wrong but what have I got to lose? I put the last of my savings into paying for my college fees, had chosen to study the topic as my Master's dissertation, made a stab at drafting a business plan, scribbled a few screens and sweet talked a lot of people!
So, I'm really not sure how I ended up here but I do know I have to continue. As, I am now witnessing the benefits of avail®, which stands for (assisted visuals achieving independent living).It's amazing to hear the possibilities parents talk about after using avail®, skills they thought their child might never achieve but now a reality because of avail®.
As, our mission is to keep it visual, l have recorded an avail® video-Dream to Reality on this journey.
If you would like to find out more, follow us on contact me:
Thanks,
Lisa Marie
lisamarie@availsupport.ie
[/av_textblock]
[/av_section]